Guitarclub.jp
Welcome to Today's Smile
Today's Smile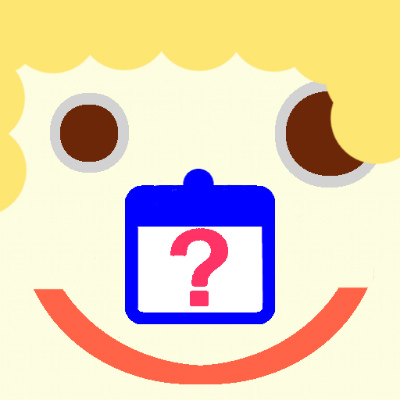 Today is a good day or a bad day? You can know it with your Smile face.

'Today's Smile' is an app which detect the face image is smiling or not smiling.
If it is a smile face, you can shake the dice.

1) Take a face image using a camera.

2) If the face image is a smile, you can see the fortune of today.

3) The fortune comes up randomly like shake the dice ,Bad!, Little Bad!,
Good!, Middle Good!, Excellent Good!.

4) You will get 'Super Excellent Good!' by In-App Purchase.

5) You can post the face image to Mail,Message,Twitter,Facebook and Weibo.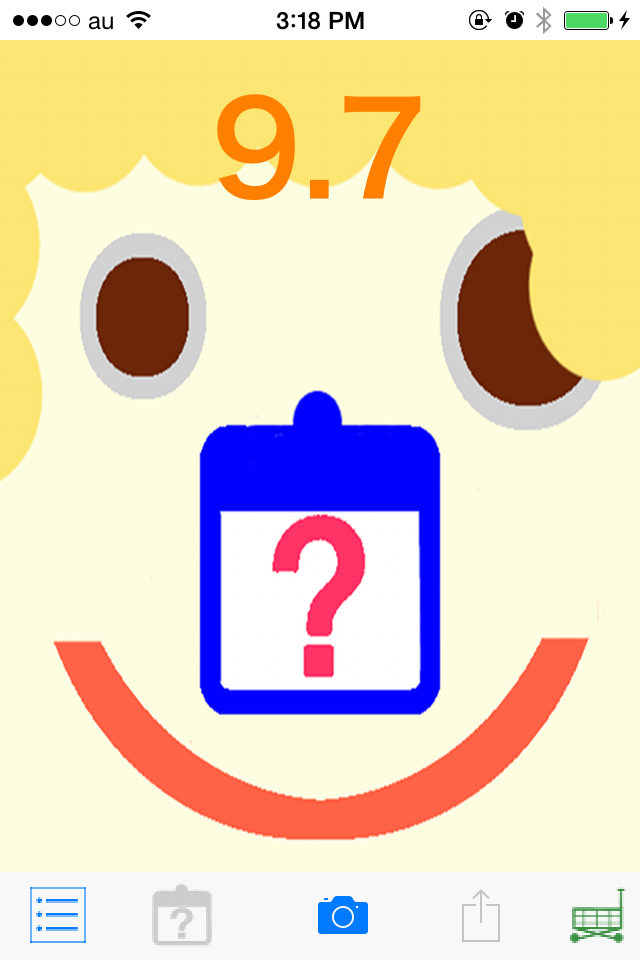 Today's Smile Initial image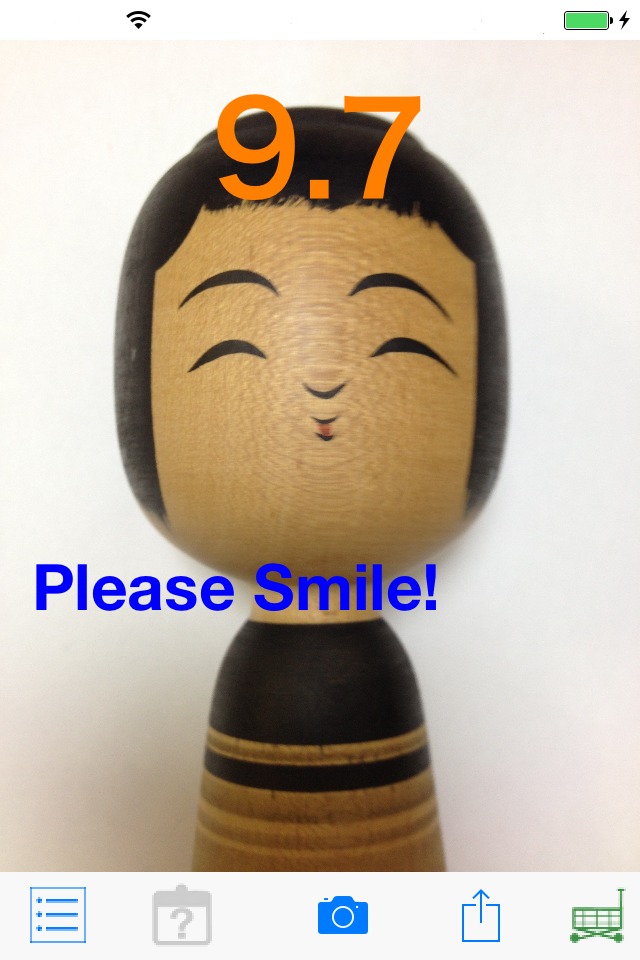 Today's Smile Not smile image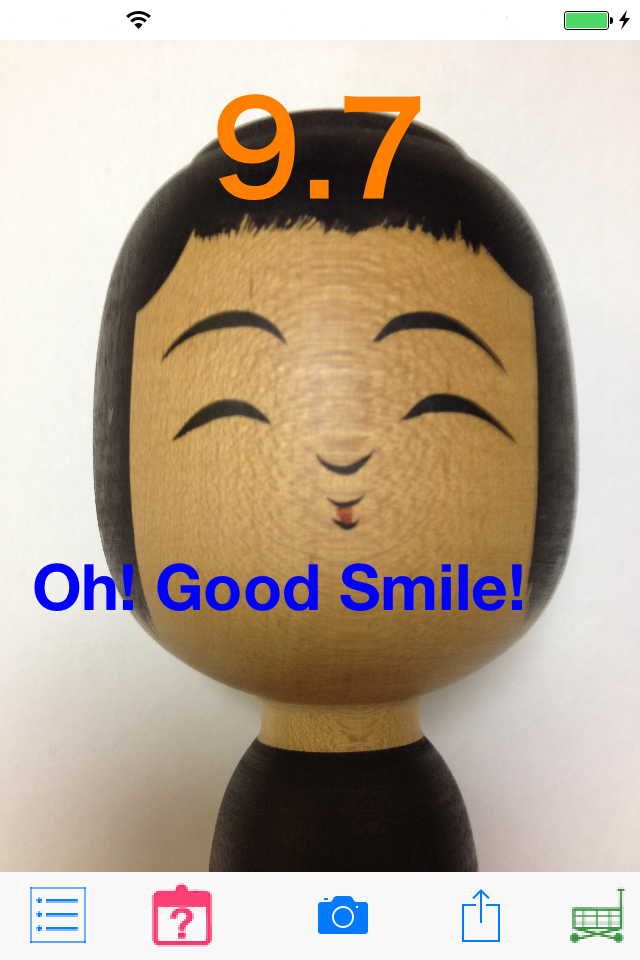 Today's Smile Smile image
Today's Smile Shake dice image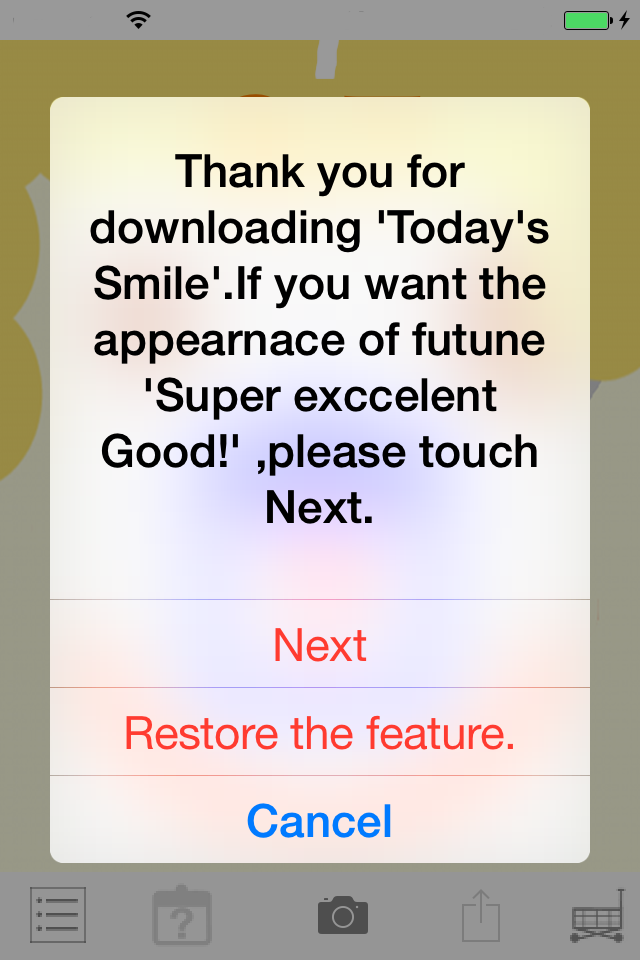 Today's Smile In-App Purchase image