Guitarclub.jp
Welcome to Happidione2
Happidione2
Happidione2 is a pentatonic musical instrument.

Pentatonic has five notes - C (Do) , D (Re) , E (Mi) , G (Sol) and A (La) .
Happidione2 adds under octave A(La) and up octave C(Do).
Happidione2 has seven frog-buttons.
You can play Happidione2 by touching frog-buttons.



Pentatonic is a wonder scale.
They keep a harmony however you play this instrument.
Please play freely. Happidione will make you Happy maybe.

The maximum recording time is about 300 seconds.
When the state that doesn't push the button continues for about 30 seconds,
Happidione2 stop recording.
Recordings will be overwritten.
Volume is high when a volume icon moves to Home button side.
Volume is low when a volume icon moves to FaceTime camera side.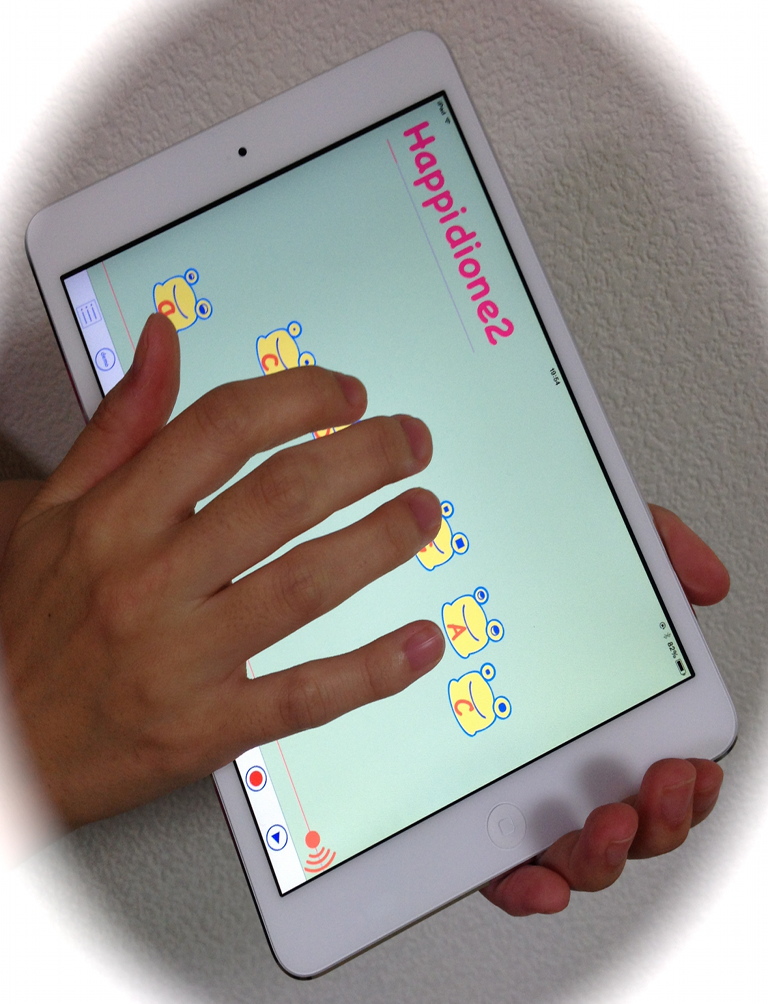 Happidione2 the basic handling style.
When open and close a speaker part with the left hand,you can get vibrate sound.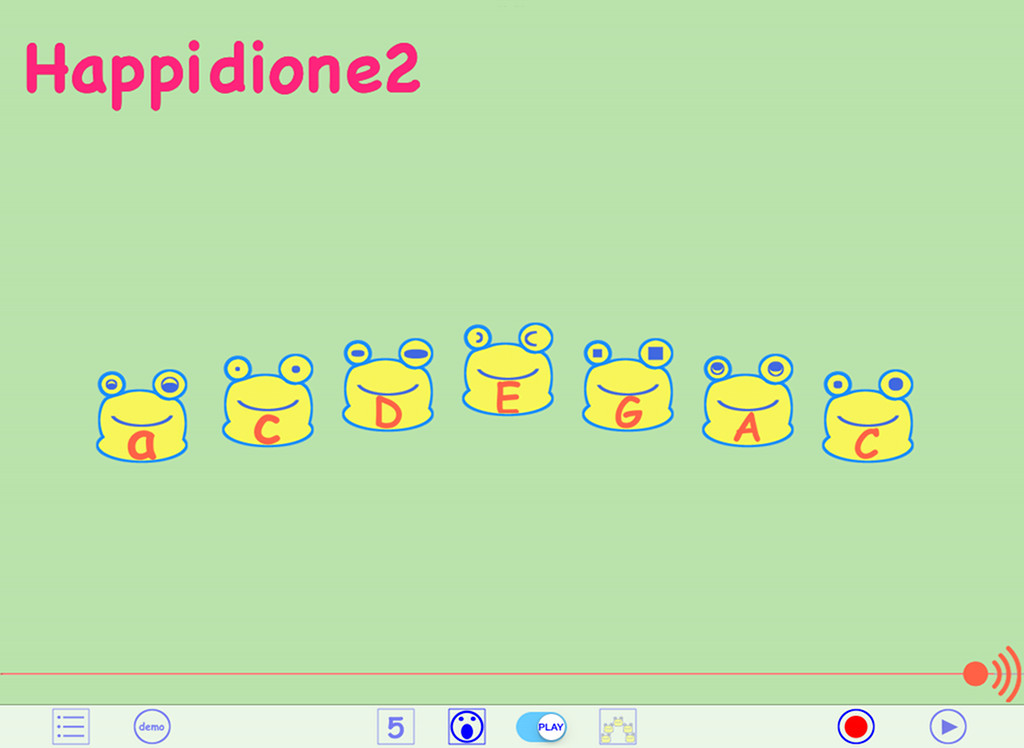 Happidione2 the basic button position.
You can change the button position.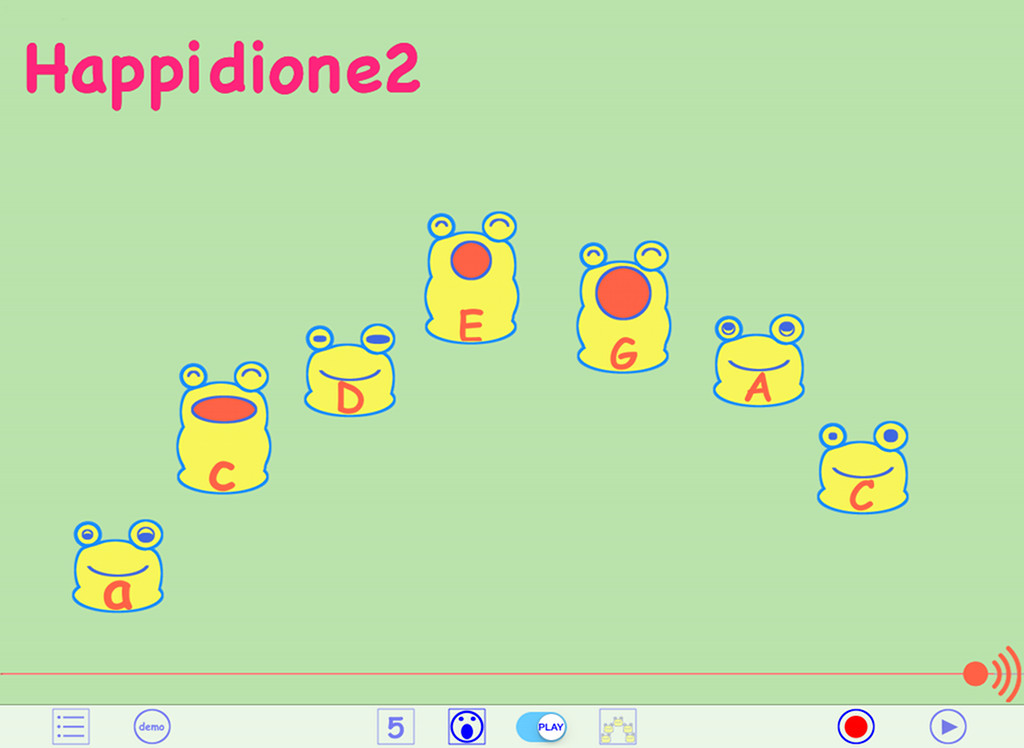 Happidione2
You can push the several buttons.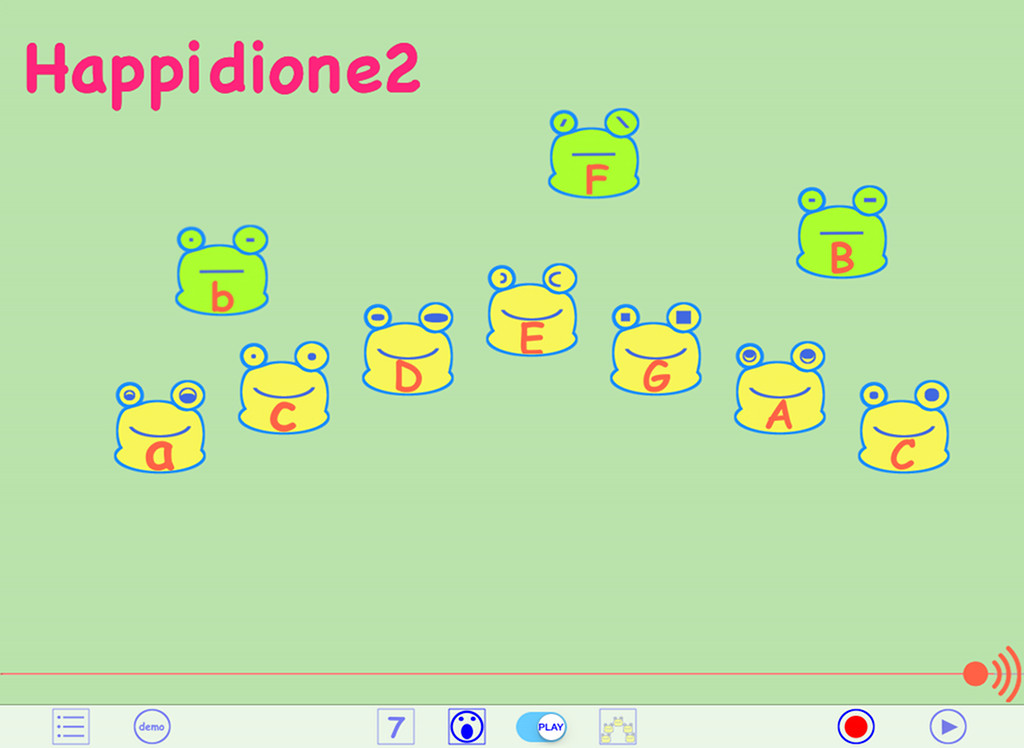 Happidione2
The seven note scale is available.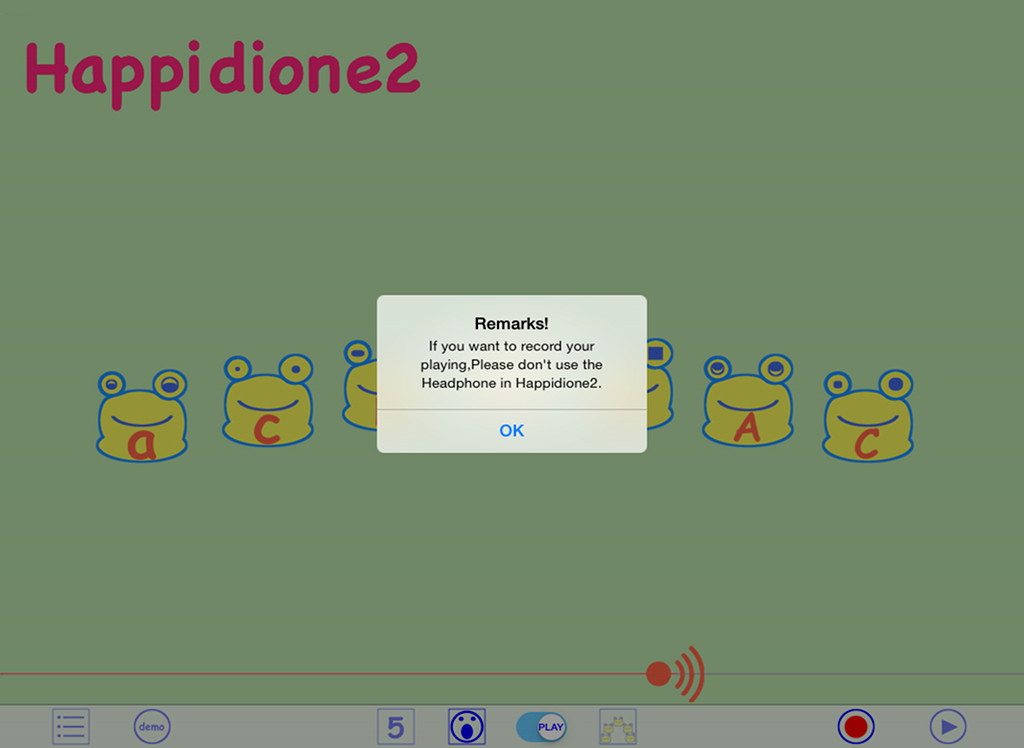 Happidione2
When record your play,you can't use the headphone.